---
Home Oxygen Therapy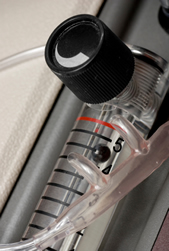 Oxygen therapy permits many people with asthma, emphysema, chronic bronchitis, lung disease, or lung cancer to lead active lives, either at home or around town.
A physician must write a prescription for oxygen therapy, spelling out the flow rate and other parameters. For some, oxygen therapy is used only while exercising, others only while sleeping, and still others need oxygen continuously.
The oxygen can be delivered to your home as a gas or liquid, or, with the aid of an oxygen concentrator, separated right out of the air already in your home! Common methods of ingestion are via a mask or nasal cannula.
---
---
Diagnoses for Home Oxygen
COPD
CHF
Lung cancer
Emphysema
Chronic Obstructive Bronchitis
Chronic Obstructive Asthma
Pneumonia (3 month coverage with retesting after the 60th day)
Arteriosclerotic Cardiovascular Dcisease
Cor-pulmonale (3 month coverage with retesting after the 60th day).
Please note: This is not an exhaustive list.
Qualification:
Before discharge from Hospital: Testing for oxygen must be in a chronic stable state within 48 hours of discharge.
Qualifying performed as an outpatient: Testing must be done while patient is in a chronic stable state within 30 days prior to that initial date.
Part B Medicare requires that the test be performed by a provider who is qualified to bill Medicare for the test (laboratory, independent Diagnostic Testing Center, or Physician). Recertification in 12 months or doctor's specified length from initial date.
Qualification at REST: (awake) oxygen saturation must be 88% or below at rest on room air or arterial blood gas must be 5.5mmHg or below at rest on room air. Patient above 88%? Try qualifying the patient by checking the oxygen during exercise.
Qualification during EXERCISE: require 3 saturation levels. 1.) saturation at rest before walking on Room Air 2.) saturation during walking on Room Air. 3.) saturation during walking on OXYGEN showing improvement.
Qualification during SLEEP: oxygen saturation 88% or below during sleep for at least 5 minutes on room air or oxygen (minutes do not have to be continuous). Sleep study justify stationary unit only.